Raun Kercher
Raun is a very highly motivated self-starter who is passionate about UX design, research and strategy. He has a solid understanding of creative design, branding and technically building out front-end web application solutions and video projects from start to finish. His many years of experience in user experience design, user experience research, user experience strategy, web design, typography, videography, photography, illustration, search engine optimization (SEO) and corporate identity are sure to increase sales and revenue while maintaining the consistency of your corporate identity.
His methodology is based on both user centered design and business goals. The capabilities of Raun range from; user experience research and design, User interface design, usability testing, accessibility testing, preliminary design stages, wire frames, storyboards, site maps, refined interactive prototype, front-end responsive website and website analytics.
One might consider him a forward thinker that enjoys facing the new challenges that the field has to offer both on the technical and creative sides. View his user experience case studies to learn more about his work.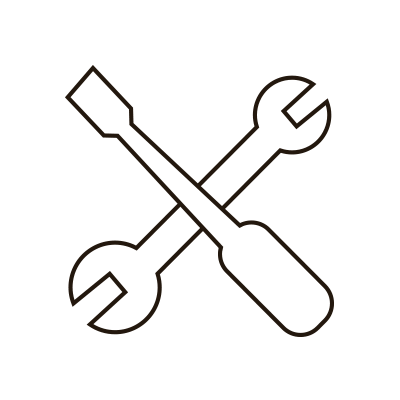 Skill Set
Lead roles: UI/UX design, UX research, digital design, project management, art direction, photography, videography and illustration
Platforms: Mac OSX and PC
Content Management Systems: SiteCore, WordPress and Microsoft Sharepoint
Software: Figma, InVision, Adobe CC, User Testing, Optimal Sort, Tree Jack, SEMRush, Analytics, Search Console, Microsoft Office, Zoom, and Microsoft Teams
Web Development: HTML5, CSS3, PHP, jquery, javascript, .NET framework and XML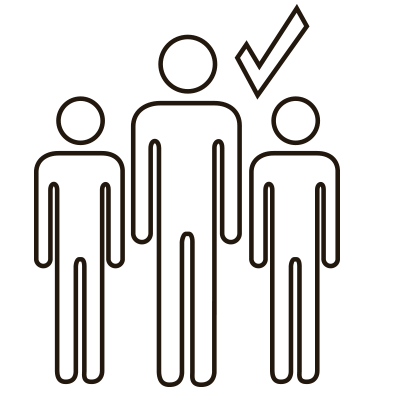 Qualifications
Work well independently or in a group atmosphere.
Always prepared to troubleshoot and problem solve.
Dedicated to meeting the deadlines.
Self-motivated and possess a strong work ethic.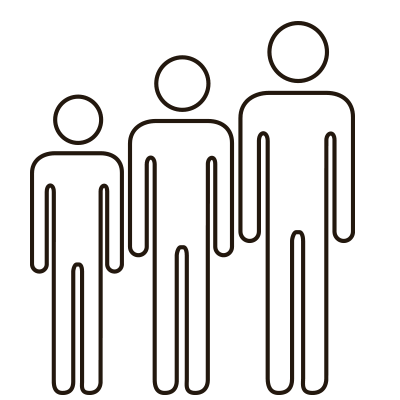 Career Experience
UX Strategist (January 2021 - Present) • Citadel Credit Union
Implements a variety of user experience (UX) research within the User Testing platform, including; usability, A/B testing, product pages, campaigns, special offers, accessibility, surveys and competitor analysis.
Gather relative data for research implementation. Conduct moderate, unmoderated and one to one interviewing with research participants.
Create low and high fidelity prototyping for use in UX research.
Conducts card sorting and tree testing research to understand the best architectures.
Present UX research findings to key stake holders to support future decisions.
Provide quality assurance on newly released web development.
Collaborate with web development team.
Led the launch of our search engine optimization strategy guides.
Generated and released monthly reports.
Develop and maintain the guide for specifications of website assets.
Design graphics and video for digital use.
Educate, train and produce reference documentation for colleagues
Improve website performance, increase user engagement and gain sales.
UX Designer, Videographer (Volunteer) (October 2019 - Present) • Appalachian Mountain Club - Delaware Valley Chapter
Lead creation of UI/UX design in prototype options and wireframe mapping to further improve usability and accessibility. Improve website architecture and create the WordPress custom theme.
Develop a WordPress custom theme to fit our design. Edited the CSS3 to ensure functionality.
Create videos for awareness of the organization. Shoot and edit video footage and motion graphics.
Retouch photography and design graphics for use in social media. Write social media post with hash tags.
Provide technical guidance for website improvements.
Improve website performance, increase user engagement and gain sales.
Digital Designer (Contract) (February 2019 - January 2020) • PPL Corporation
Designed graphics for use in social media, inner office digital display board and website.
Layout copy/text and edit HTML and graphics for website.
Captured and edit photography. Retouched graphics and design layout.
Shot and edited video footage. Conducted interviews. Edited video footage and created motion graphics.
Created a revised UI/UX Design in prototypes and wireframe mapping to further improve usability and accessibility.
Improved HTML5 CSS3 code on websites to make website more responsive on mobile devices.
Created monthly and quarterly analytics reports.
Created an accessibility/usability report to improve WCAG compliance.
Provided technical guidance.
Improve website performance, increase user engagement and gain sales.
Digital Designer & Web Developer (April 2018 - August 2018) • STUDIOetc
Managed project workflow. Provided technical guidance to others.
Worked directly with client. Designed exhibit graphics.
Prepared files for output by print vendor. Ensured branding and production guidelines were met.
Designed templates for other graphic designers to use.
Implemented WordPress website updates. Modified website to improve usability and accesibility.
Created and edited video. Captured photography and video.
Improve website performance, increase user engagement and gain sales.
Digital Designer & UI/UX Designer (March 2013 - March 2018) • WSP USA
Designed responsive UI/UX prototypes and implemented responsive front-end web development (HTML5, CSS3, jquery, javascript) for external website and intranet sites.
Managed web development projects from start to finish.
Led team meetings covering current website analytics.
Set standards for graphics and web development project specifications.
Developed a variety of responsive electronic newsletter email template designs.
Coordinated and implemented photoshoots with employees.
Designed tradeshow booth graphics and flyers for many events.
Designed advertisements for a variety of medium/media.
Designed interactive PDF forms containing conditional content.
Created motion graphics and edited video footage for project videos and internal videos.
Provided training to team.
Improve website performance, increase user engagement and gain sales.
Web Designer (Contract) (September 2012 - November 2012) • NGS Associates
Designed /developed landing pages.
Created various email campaigns and reviewed campaign analytics.
Created custom HTML templates used for eBlasts, of electronic invitations.
Designed website banner graphics.
Contributed to UI/UX design review and feedback sessions.
Developed of rebranding for products and services.
Update client website to reflect current client objectives.
Web Designer (Contract) (February 2011-June 2012) • Health Advocate
Designed /Developed landing pages.
Improved website usability and functionality by making the design more accessible.
Created various email campaigns.
Designed website banner graphics.
Collaborated with Art Director and Graphic Designers to create a library website that holds all sales and marketing collateral and media.
Collaborated with Art Director to implement changes to existing website.
Designed graphics to fit new branding.
Created custom HTML templates used for eBlasts, electronic newsletters to customers.
Involved with the concept development, including sketches for projects created. Edit marketing collateral.
Prepared files for print or output.
Manipulated photography and create graphics for design layouts.
Customized Blog CSS.
Trained employees in learning HTML.
Web Graphic Designer (April 2008-February 2011) • Golden Laces, Inc. and related companies.
Led the design of new company identities with brand guidelines.
Implemented wireframe map and prototypes for many websites.
Led the UI/UX Design for multiple company websites.
Collaborated with a website project manger to create UI Design for fitness website.
Designed animated characters. Implemented interactive animations.
Created web banner ads and animated banner ads
Created various website forms.
Reviewed website analytics and researched website users to provide feedback for any changes needed.
Designed magazine ads and released for placement.
Shot video and photos for product commercials and fitness demonstration.
Manipulated photography. Edited video footage.
Improved and Manage SEO.
Trained co-workers on design software and design standards and good practices.
Designed packaging for products. Involved with the concept development, including thumbnail sketches and storyboards for many projects created.
Worked within budget.
Managed company design project work flow.
Designed printed marketing collateral.
Prepared files for print or output in a variety of mediums.
Created and Edited ActionScript and HTML content for interactive webpage layouts.
Created HTML content used for eBlasts, electronic newsletters and promotions.
Graphic Artist (November 2005-March 2008) • AEGON Direct Marketing Services, Inc.
Worked with the marketing department to achieve an increase in company revenue.
Communicated across national locations with marketers and coworkers to complete various direct mail pieces.
Designed new identities and design pieces while working with the marketing department.
Redesigned and edited many direct mail pieces from existing works.
Created variations for direct mailing to the nationwide customers at minimal company cost.
Gained solid print production skills.
Converted Quark Xpress files to InDesign in an effort to streamline software used.
Participated in press checks at several print vendor locations.
Prepared and collected files for print by vendor. Transferred files to print vendor by FTP.
Graphic Artist (Contract) (July 2005 - September 2005) • Tray Business Systems, Inc.
Worked directly with Tray's sales team to provide client with the expected results.
Designed and edited Tray's sales pieces in a fast paced work environment under extremely tight deadlines.
Designed and prepared files for print on a variety of printed marketing/sales collateral promotional items.
Prioritized while working on several pieces at a time.
Released all completed graphic design pieces worked on to the print vendor.
Electronic Designer (Contract) (April 2004 - December 2004) • Dudnyk Healthcare Group
While in the studio, I manipulated photos and illustrations for use in concepts.
Created comps for client approval.
Worked on refining many Quark Xpress documents in various stages of design development.
Prepared documents for release to the vendor.
Participated in Conceptual layout and logo development.
Completed tasks under extremely tight deadlines.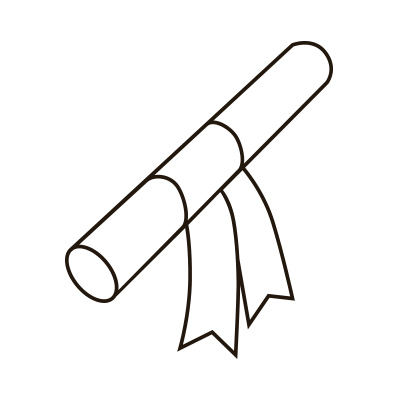 Education & Training
Kutztown University of PA, Kutztown, PA • BFA, Communication Design, Concentration in Graphic Design, Web/Multimedia Design and Illustration.
Received a certificate for continued studies in Adobe web design workshops at Maryland Institute College of Art.
Attended the Photoshop CS2 Power Tour.
Attended the Adobe web design workshop hosted by AIGA in February 2008.
Earned a certificate in the Ektron Web Developers Course 2009.
Received a certificate for Dale Carnegie Course, Skills for Success.
LinkedIn Learning/Lynda.com online courses since 2017.